Class descriptions:
BREEDS:
Light Breeds: Arabian, Part-Arab, Morgan, NSH, Pleasure -type Pintos, crosses, etc.
Stock Breeds: Quarter Horse, Paint Horse, Appaloosa. (show types)
Gaited Breeds: ASB, TWH, MFT, Paso Fino, Peruvian, Icelandic.
Sport Breeds: Thoroughbred, Warmbloods, Hunters, Anglo-Arab, etc.
Spanish Breeds: Andalusian, Lusitano, Alter Real, etc.
Draft Breeds: Clyde, Shire, Belgium, Percheron, other Heavies.
Pony Breeds: All European ponies, American ponies, partbreds, grades, etc. anything under 14.2 hands.
Other Breeds: Those that did not fit above, like: Friesian, Coaching horses, Cleveland Bay, Lipizzans, Standardbred, Kladruber, Miniature, Mustang.
COLORS:
Bay - bays, browns, seal bays, anyshade
Chestnut - liver to golden and flaxen.
Grey - any grey, dappled or not .. from steel to white, etc.
Dilute - Only buckskin, palomino, dun, smokey black, perlino, etc.
Appaloosa - All patterns from minimal to loud
Paint/Pinto - All patterns: Overo, Tobiano, Tovero, frame, sabino, etc.
Black - all shades and varieties
Fancy - brindle, champagne, silvers, pearls, etc.
Color classes are judged solely on color, not conformation. This is not "workmanship" per se, as I believe workmanship is involved in every halter class and not to be judges singularly.
__________________________________________________________
*All foals show with adults, except in Gender class where they have their own age specific class.
*All scales show together except in the Scale Division, where they are seperated.
*All work by Thomas Bainbridge will be shown in one "fun" class, specifically for work by him. Tom will judge this class with special awards for each placer. Please do not show any work by Tom in any other class, regardless of judge.
I anticipate many of the classes being large, however, I have decided there will not be ANY splitting of classes. Originally I was thinking I would but after careful consideration I have decided that NO CLASSES will be split or divided. This is to help maintain a time schedule and isn't it always nice to win in a class that is larger than win a class that has been diluted by splitting?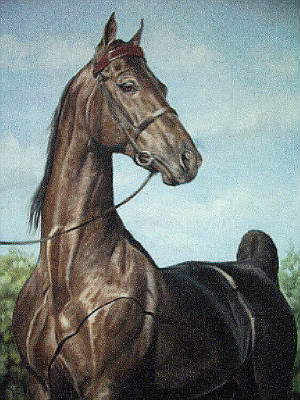 Show starts at 8:00 am SHARP
Show setup begins at 6:30 am
Show location:
Barry County Expo Center
1350 N M-37 HWY,
Hastings MI. 49058.
Lodging:
Parkview Motel 429 N. Broadway St (M-43)Hastings, MI 49058
269.945.9511
free high speed & fridge in every room $43 - $69 per night
.............................................................................................
Adrounie House Bed & Breakfast 126 S. Broadway (M-43) Hastings, MI 49058
800.927.8505
$70 - $140 per night
..............................................................................................
Airport:
Gerald R. Ford International Airport is about half an hour away. It is Michigans second largest airport, large enough to accomidate and yet small enough to navigate easily. They have onsite car rentals and other ammentities. Check out their website here:
http://www.grr.org/index.php
Judges:
Stephanie Michaud, MN, will judge the custom division.
Barbara Ness, Camas, WA will be judging the resin division.
Breakfast goodies, Lunch and snacks are included in your entry fee. This will include coffee, tea, sodas, donuts, bagels, spreads, sandwiches, wraps, stew, chips, salads, fruits, desserts, etc. You will not go away hungry! You do not need to leave the showhall either, we're all about convenience!